July 10, 2018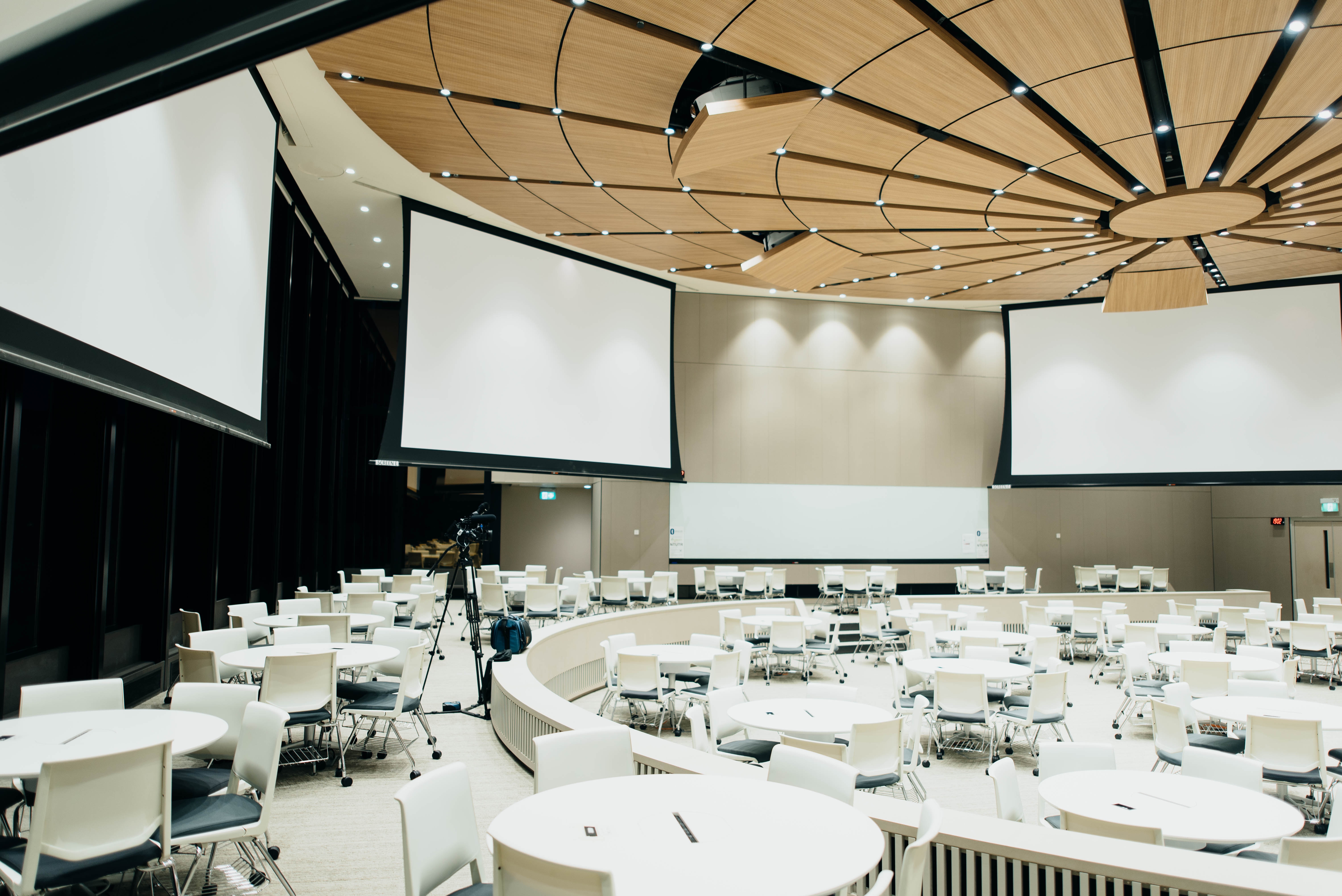 We love to network at cloud conferences. Perhaps the most significant reason is the power of connecting one-on-one to other cloud industry professionals – an asset that you can seldom achieve over email or even video conferencing. Among other things, industry cloud events provide myriad opportunities for us to educate ourselves from the top minds in cloud computing fields, position ourselves as thought leaders to others, meet with new vendors and put new customers on our rosters.  
And if nothing else, these industry events get us out from behind our desks for a few days, break up our routine and help us get a fresh perspective on our industry and our jobs. Oh, and industry events can be fun, too. 
Here are a few of our favorite cloud events. 
VMware® created an event focused on how innovation is being driven by ordinary people with a desire to disrupt markets and industries. VMware's premier digital infrastructure event provides what industry professionals need for launching and effectively executing digital transformation. Catering to a variety of cloud industry professionals, the event helps attendees discover new technologies, learn new trends, and meet the people that are shaping the future of digital business. Attendees will be able to hear a range of perspectives from the top industry professionals, connect and collaborate with more than 23,000 attendees, acquire VMWare certifications and just have fun. 
VMWorld touts two events, one in Las Vegas and the other in Barcelona, which are accessible to both European and American industry leaders. 
Jumping across the pond, VMWorld Europe is held in the beautiful city of Barcelona, Spain. Like its U.S. counterpart, the European event helps attendees unlock value from today's most innovative technologies while also helping them set the stage for the technology innovations of the future.   
Events like the VMWorld Solutions Exchange provide a showcase for the latest and best in the industries, enabling the pairing of countless solutions, ideas and information. Featuring partner booths, lounges and demonstrations, it provides a place where attendees can meet VMWare ecosystem partners from all over the world, network with peers and industry leaders and access rich content. 
And of course, attendees will have plenty of opportunities to relax and socialize – both at event receptions and at countless Barcelona venues. 
This conference, held in San Diego, CA, focuses on helping attendees discover the skills and resources they need to architect and manage game-changers, such as the cloud, big data, mobile, DevOps, analytics, SaaS, artificial intelligence (AI), Internet of Things (IoT), and other disruptive technologies that are rapidly advancing and creating new digital opportunities in a new, diverse and complex ecosystem.  
At Gartner Catalyst conference, analysts and other Gartner professionals will help attendees navigate these up-and-coming technologies in a way that helps them best meet their own business objectives. They will also provide hands-on, actionable how-to advice across a broad range of technical topics with the aim of gaining deeper insight into the latest technology trends –focusing, in particular, on the accelerating technology challenges of digital business. 
HCTS is the premier forum for executives in the hosting, cloud, datacenter and managed services sectors. The agenda is carefully crafted by 451 Research analysts and industry experts who provide attendees timely, actionable insight into various dynamics of innovation. 
In addition to analyst and executive sessions, the three-day schedule includes a plethora of networking opportunities throughout Las Vegas designed to help foster critical industry relationships. 
Held in Las Vegas, the Gartner IT Infrastructure, Operations & Cloud Strategies Conference 2018 offers senior IT and business leaders a broad range of infrastructure, operations and cloud topics. In addition, attendees can have access to strategic and unbiased advice — all designed to accelerate decision making, prioritize initiatives and link I&O strategies to the goals of their business.
Above all, the conference explores the components of a successful strategy, guided by Gartner professionals who help you explore the benefits of cloud and IoT, artificial intelligence and machine learning. In addition, attendees will discover how to plan for — and capitalize on — emerging technologies, such as containers, flash, microservices and serverless computing, and new operational processes such as DevSecOps. 
Industry events open doors and create new opportunities, while also fostering a platform for networking that sparks innovation and creativity. They can provide you with a host of new ideas that you can bring back to your colleagues to make your organization, and its mission, more strategic and competitive. Regardless of which event suits you best, be sure to get out of the office for at least one. We hope to see you there!