November 6, 2018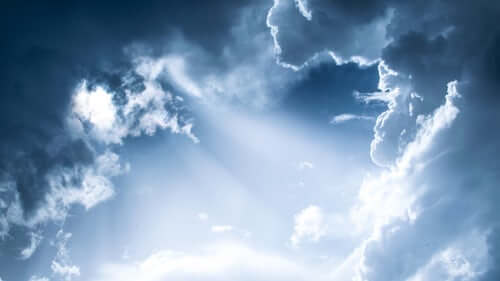 Today, we are excited to announce OVHcloud Public Cloud Service is now available for our U.S. customers. Our public cloud is built with OpenStack, a free and open-source software platform for cloud computing. It provides cost-effective, scalable cloud computing solutions and expanded capabilities to give users complete control over their data.  
OVH picked OpenStack in 2012 to build its public cloud offering. It has leveraged the OpenStack platform over the years for the benefit of OVH's 1.4 million customers worldwide. In 2014, OVH became a member of the OpenStack Foundation with the goal of sharing its experience, especially in dealing with the challenges surrounding resources and scalability. Toward the end of 2015, OVH began supporting the project by donating cloud resources to fuel a continuous integration system, which is a crucial tool for the OpenStack community. Today, the OVH teams are concentrating on enriching the OVH Public Cloud offer and bringing it to customers using OVHcloud data centers in the U.S. 
OVHcloud is committed to an open cloud philosophy. To that end, our public cloud offers end users: 
Interoperability: Customers can build on OVHcloud's platform with maximum flexibility. We expose the OpenStack APIs, so the customer is not locked in to a single provider. 
Open Source: Open source proponents have long valued the freedom, control, lower Total Cost of Ownership (TCO), and a vibrant and evangelistic community that adopting open source software has brought to their organizations. Those users will find those same advantages in adopting an open source cloud platform on OVHcloud infrastructure.
Reduced Risk: OVHcloud is an experienced OpenStack provider. Leaning on our expertise reduces risk for customers who might otherwise run into challenges trying to go it alone.​​​
Among other lessons, digital business has taught us that innovation doesn't happen in a silo. Organizations achieve innovation through speed, agility, and collaboration, and the OpenStack public cloud can enable and enhance all of those characteristics for OVHcloud customers.
The OVHcloud Public Cloud is now available in the U.S. in our East Coast data center, and will be coming soon to our U.S West Coast data center. We offer block, archive, and object storage powered by OpenStack Swift and CEPH. We can provision compute instances in a matter of minutes with a wide range of CPU, RAM and balanced options to meet your technical specifications. We don't over-allocate resources, so the compute you need to run your applications is always available to you. Our public cloud is connected to you and our other clouds by a 15+Tbps network with 34 Points of Presence worldwide. For more information, click here: https://us.ovhcloud.com/products/public-cloud